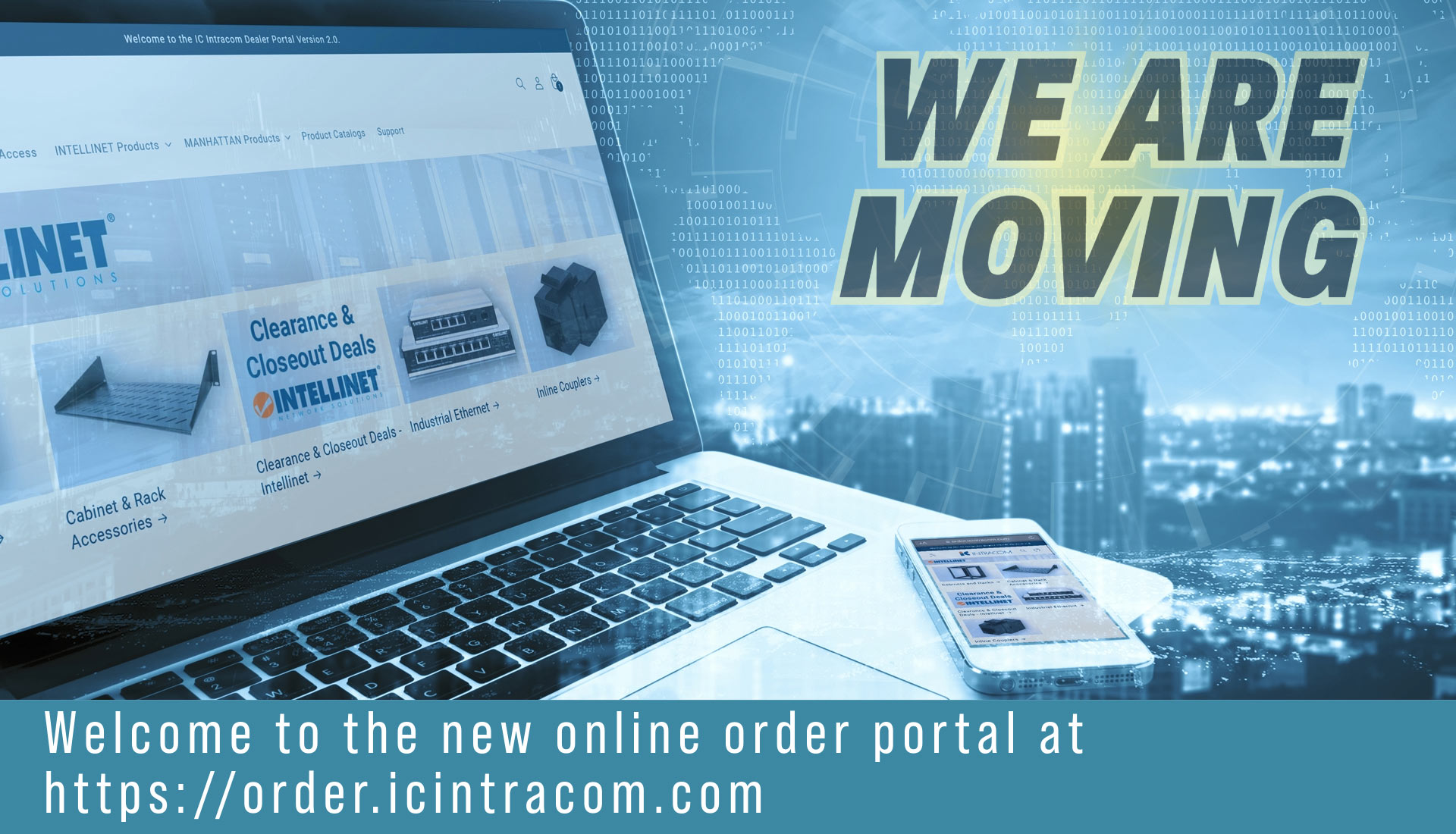 IC Intracom is changing its online ordering platform.

IC Intracom is changing to a new Online Order Processing Platform for your purchases of Intellinet and Manhattan products.
We appreciate your partnership and are enhancing your order experience from searching for products, to adding to your cart and checking out.
Due to many enhancements and ease of use, we hope you find this to be a much easier navigation for order entry and processing.

How to access?

If you are an existing customer and have placed orders on our old website portal.icintracom.com before, simply head over to the new website's account login page, type in your email address and check your email inbox for a pin code sent by our store. That pin code which will grant you access.

Open the new Account Login Page



If you are an existing customer that previously did not order online, now is the chance to get started. Simply drop us a note and we will set you up in no time.
Note: Be sure to include your IC Intracom customer account number in your email.



If you are not yet a customer, you can request access to dealer pricing by filling out this online form.
Our sales team will review your request and contact you as soon as possible.

How to log in & how to manage your Payment Methods