Founded in 1987, IC Intracom is a leader in manufacturing and distributing high quality, innovative networking and consumer electronics components.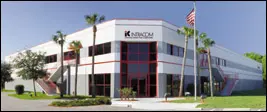 Through OEM relationships and strategic partnerships in the IT channels, products we produce are available from more than 70,000 companies in over 100 countries around the world. We do this with enhanced features, simplicity, quality and performance at reasonable prices. We work hard to provide the right tools, so your customers can focus on what's important to them…and so can you.
We stand by our products with industry leading warranties that provide outstanding overall value. Our dedicated quality assurance team is located overseas and is responsible for thorough inspections to ensure products meet customer's expectations, specifications and quality standards. Our aim to be your primary source for your product sourcing needs.